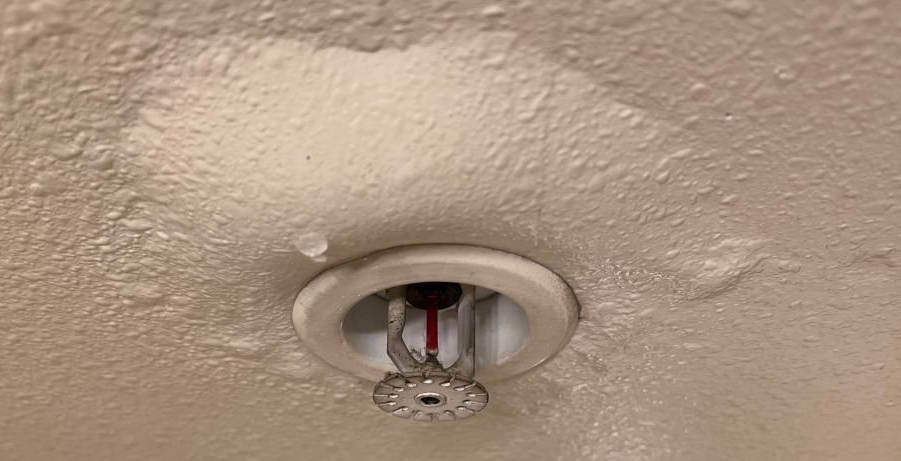 November 19, 2023
What is a Commercial Fire Sprinkler Burst?
Commercial fire sprinkler systems are a critical safety feature in many buildings, designed to control or extinguish fires quickly. These systems play a vital role in reducing extensive fire damage and in combination with smoke alarms, offer substantial protection against catastrophic flames. However, these systems can sometimes malfunction, leading to a 'sprinkler burst' – an incident where the sprinkler system discharges water unintentionally, often causing significant water damage to properties.
The Importance and Investment of Fire Sprinkler Systems
Fire sprinkler systems are not only essential for safety but also represent a wise financial investment. The installation cost, comparable to laying new carpeting, ranges from $1 to $2 per square foot for new properties and can go up to $10 per square foot for historic buildings. Moreover, building owners can benefit from steep reductions in insurance premiums, ranging from 10 to 60 percent, depending on the building type. This investment pays for itself over time, especially considering the potential reduction in damages and insurance costs.
Lilly's Restoration: Your Expert in Handling Sprinkler Bursts
At Lilly's Restoration, we understand the complexities and the importance of a properly functioning fire sprinkler system. Our team is experienced in dealing with the aftermath of sprinkler bursts, ensuring that your property is restored efficiently and effectively. We specialize in handling the unique challenges posed by these incidents, from water damage control to full property restoration.
Maintenance and Different Types of Fire Sprinkler Systems
Maintaining fire sprinkler systems is crucial. Regular inspections and maintenance, like monthly sprinkler inspections and quarterly dry testing, are necessary to ensure their reliability. Various types of systems, such as wet pipe systems for high-rise buildings and pre-action sprinklers for buildings housing valuables, cater to different needs and require specific maintenance protocols.
Understanding Burst Pipe Claims and Implications
Burst pipes, including those from sprinkler systems, can be financially devastating. Factors like the building's age, size, and the plumbing system's design greatly impact its vulnerability to such incidents
. In older buildings, the severity of claims often escalates due to necessary code updates during the cleanup and repair process.
Lilly's Restoration: Mitigating Risks and Preventing Damage
Our expertise at Lilly's Restoration extends beyond cleanup and restoration. We provide guidance on risk mitigation and prevention strategies. By understanding the specifics of your fire sprinkler system and employing preventive measures, such as leak sensors and water flow detection systems, we help minimize the risks of a sprinkler burst.
How do we help with Commercial Fire Sprinkler Burst Cleanup?
Lilly's Restoration offers comprehensive cleanup and restoration services for a commercial fire sprinkler burst. We prioritize quick response to minimize water damage and employ state-of-the-art techniques to restore your property effectively. Our team is adept at navigating the complexities of such incidents, ensuring your business is back to normal as swiftly as possible.
Choosing Lilly's Restoration: Quality, Affordability, and Excellent Customer Service
Choosing Lilly's Restoration means opting for quality service without the hefty price tag of large industry players. Our commitment to excellent customer service and high-quality workmanship ensures that you get the best value for your investment. We understand the needs of business and homeowners in Worcester County, Hampden County, and Hampshire County, MA, and are dedicated to providing top-tier restoration services tailored to your specific needs.
Resources
"What You Need to Know about Commercial Fire Sprinkler Systems" – restorationmasterfinder.com – Date.

"We Studied 433 Burst Pipe Claims. Here's What You Need to Know Before Winter Arrives" – riskandinsurance.com – November 13, 2018.

"Investigating Fire Sprinkler Systems – Expert Article" – robsonforensic.com – Date.
Call now for a free consultation.
Lilly's Restoration
(413) 213-3980
Homepage:


https://lillysrestoration.com/
Facebook: 
https://facebook.com/lillysrestoration
Chamber of Commerce business profile: 
https://business.worcesterchamber.org/list/member/lilly-s-restoration-35397
Worcester County, MA
Hampden County, MA
Hampshire County, MA