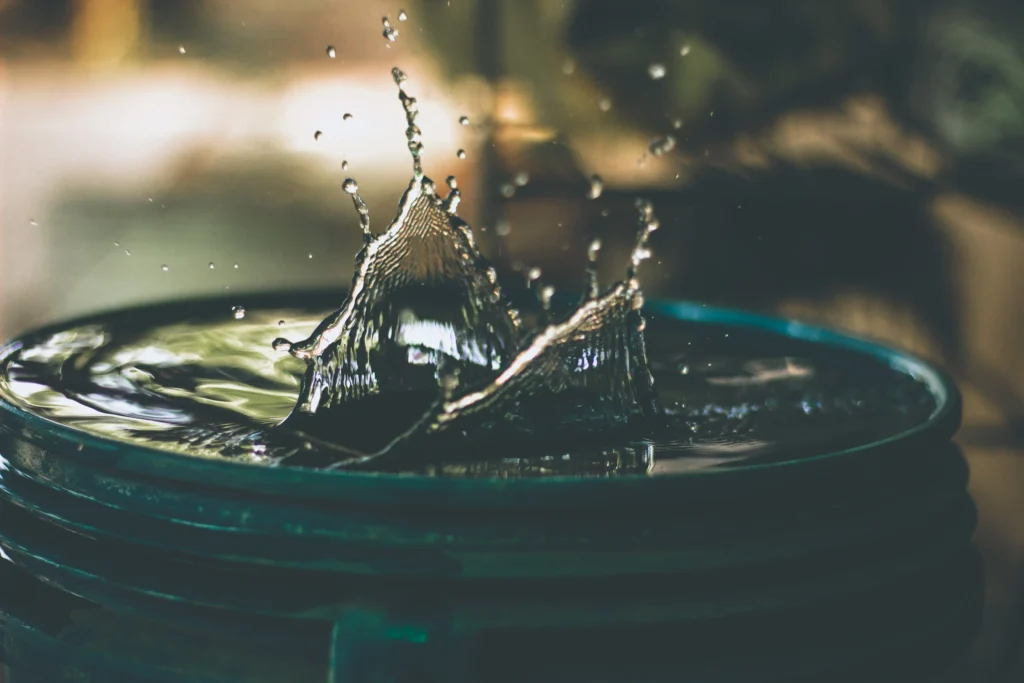 October 16, 2023
What is Sewage Backup Sanitation?
Sewage backup sanitation is the essential process of cleaning, disinfecting, and restoring (or replacing) materials and surfaces in homes or businesses affected by sewage backups. This procedure aims to mitigate health risks associated with exposure to contaminants and bacteria present in sewage. The cleaning process involves the removal of sewage, contaminants, and moisture, followed by the thorough sanitation and drying of affected areas.
In Worcester County MA, Hampden County MA, and Hampton County MA, Lilly's Restoration is your trusted partner in managing this hazardous occurrence. We are equipped with advanced tools, experienced personnel, and a systematic approach ensuring that every nook and cranny is addressed, delivering a space that's not just clean, but also healthy and safe.
Comprehensive Sewage Cleanup Process
According to the U.S. Environmental Protection Agency (EPA), thorough cleaning and disinfection are paramount in the event of a sewage backup to prevent adverse health effects associated with bacteria, viruses, and other pathogens (source). The immediate removal of sewage and contaminated items, and the use of appropriate cleaning agents are critical steps.
Lilly's Restoration adheres to the guidelines outlined by the EPA. We initiate an immediate response, ensuring the affected areas are contained, sewage and contaminants are removed, and comprehensive cleaning and disinfection processes are employed. Our meticulous approach is designed to mitigate health risks and restore your property's safety.
Ensuring Indoor Air Quality
A report from the Centers for Disease Control and Prevention (CDC) emphasizes that sewage backups can significantly affect indoor air quality, leading to respiratory issues and other health concerns (source). Effective cleaning and ventilation are essential to restoring indoor air quality post-sewage backup.
In response to this, Lilly's Restoration integrates air quality restoration in our sewage backup sanitation services. Utilizing advanced equipment and techniques, we ensure that air contaminants are effectively removed, reinstating the indoor air quality to safe and healthy levels for the occupants.
Addressing Material and Structural Damage
The Institute of Inspection, Cleaning, and Restoration Certification (IICRC) outlines standards for the professional cleaning, inspection, and restoration of property and contents affected by sewage backups (source). It underscores the importance of evaluating material and structural damage and applying tailored restoration steps.
Aligned with IICRC's standards, Lilly's Restoration assesses the extent of material and structural damage, implementing tailored solutions that not only clean but also restore the integrity and safety of affected materials and structures. Our team is adept at ensuring that your property and belongings are meticulously cleaned, repaired, and restored.
A Tailored and Comprehensive Approach
Every sewage backup incident presents unique challenges, requiring a tailored and comprehensive approach to ensure effective sanitation and restoration. Attention to detail, specialized equipment, and professional expertise are vital to navigate the complexities of restoring spaces affected by sewage backups.
Lilly's Restoration is renowned for offering bespoke sewage backup sanitation solutions that address the specific needs and challenges presented by each incident. We go beyond generic solutions, offering services that are meticulously tailored to deliver impeccable results, ensuring the safety, health, and comfort of the occupants.
How do we help with Sewage Backup Sanitation?
At Lilly's Restoration, our commitment to excellence and safety is unwavering. We understand the urgency and sensitivities associated with sewage backups. Our team, equipped with advanced tools and backed by extensive training, dives into action, initiating a series of well-coordinated steps designed to mitigate health risks, prevent further damage, and restore the affected spaces to their pre-incident state.
Our presence in Worcester County MA, Hampden County MA, and Hampton County MA underscores our commitment to local communities, ensuring that professional, reliable, and efficient sewage backup sanitation services are within reach. Lilly's Restoration is not just a service provider; we are your partners in navigating the aftermath of sewage backups, ensuring that every step, from cleanup to restoration, is executed with utmost precision, care, and professionalism. We restore not just spaces, but peace of mind, ensuring that every cleaned and restored area is a testament to safety, quality, and excellence.
Call now for a free consultation.
Lilly's Restoration
(413) 213-3980
Homepage:


https://lillysrestoration.com/
Facebook: 
https://facebook.com/lillysrestoration
Chamber of Commerce business profile: 
https://business.worcesterchamber.org/list/member/lilly-s-restoration-35397
Worcester County, MA
Hampden County, MA
Hampshire County, MA