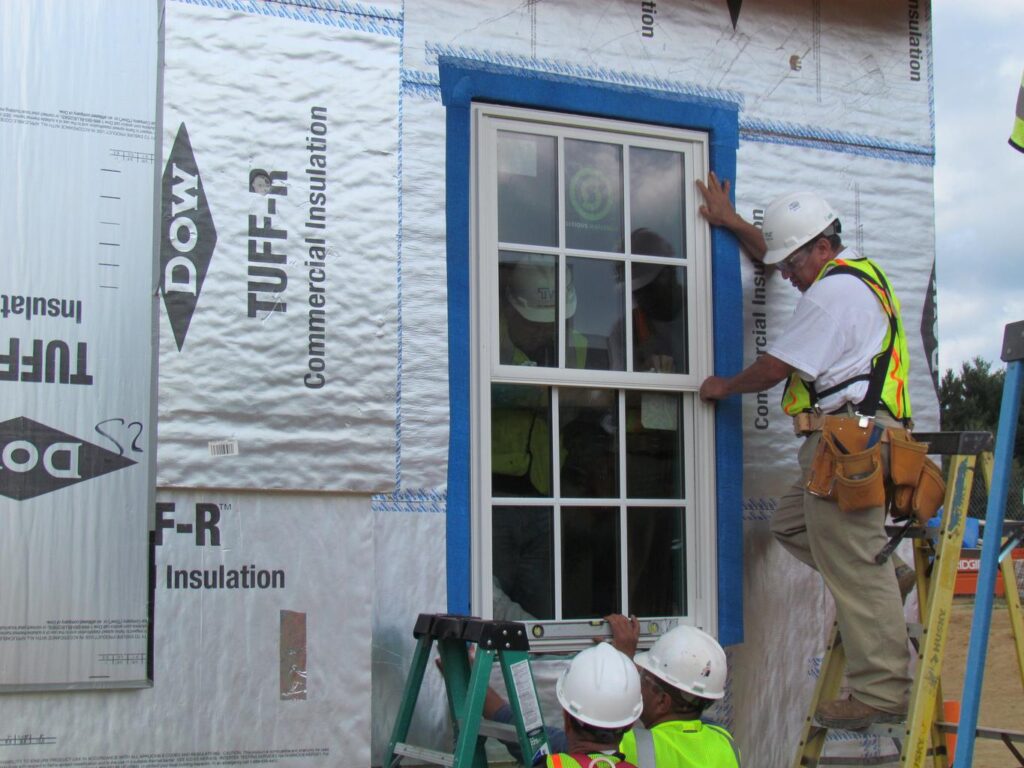 November 13, 2023
What is a Window Installation?
Window installation is a crucial aspect of maintaining an energy-efficient and comfortable home. This process involves more than just fitting a window into a wall. It requires precise measurements, proper sealing, and the use of quality materials to ensure that the window performs its functions effectively. Properly installed windows can significantly enhance your home's energy efficiency by preventing air leakage and reducing heat transfer. This not only lowers your energy costs but also ensures consistent indoor temperatures, providing optimal comfort. Additionally, correctly installed windows protect your home against water damage and extend the windows' lifespan.
Lilly's Restoration, operating in Worcester County, Hampden County, and Hampshire County, MA, specializes in professional window installation. Our experienced team understands the nuances of different window types and ensures a perfect fit every time. Whether you're renovating an old home or building a new one, Lilly's Restoration is your go-to expert for all window installation needs.
The Benefits of Energy-Efficient Windows
Replacing old windows with ENERGY STAR certified windows is a smart investment for homeowners. These windows are designed to lower household energy bills significantly, with savings up to 13 percent nationwide when replacing single-pane windows. Not only do they help in reducing energy consumption, but they also play a vital role in cutting down greenhouse gas emissions from power plants and homes. The technological advancements in these windows offer greater energy savings than ever before, making them an ideal choice for eco-conscious homeowners.
Lilly's Restoration offers a range of ENERGY STAR certified windows, tailored to meet the specific needs of your home. Our team helps you select the right windows that align with your home's architectural style and the local climate, ensuring maximum energy efficiency and aesthetic appeal.
Embracing the Latest Trends in Window Installation
The latest trends in window installation focus on energy efficiency and sustainable living. Energy-efficient windows have become a significant trend in home design, known for their ability to retain indoor temperatures and prevent air from escaping. These windows not only reduce utility bills but also contribute to a greener environment by decreasing carbon emissions. Additionally, they protect your home from harmful UV rays, which can fade furniture and carpets
.
Lilly's Restoration stays ahead of these trends, offering the latest in energy-efficient window technology. Our team provides expert advice on selecting the best windows for your needs, considering factors like climate conditions and building architecture. We ensure that your window installation not only meets current trends but also enhances your home's energy efficiency and overall aesthetic.
How Do We Help with Window Installation?
Lilly's Restoration is committed to delivering high-quality window installation services at a great value. We pride ourselves on providing the same level of quality workmanship as the big industry players, but at a more affordable price. Our top-tier customer service ensures a smooth and satisfying experience for both business and homeowners.
Our team of experts is well-equipped to handle all aspects of window installation. From selecting the right windows to final installation, we take care of everything. We understand the importance of a well-installed window and ensure each project meets our high standards of quality and efficiency.
In conclusion, Lilly's Restoration is your ideal partner for window installation in Worcester County, Hampden County, and Hampshire County, MA. We offer state-of-the-art window solutions that enhance your home's energy efficiency and aesthetic appeal, all at an excellent value. Contact us today to experience our exceptional service and expertise in window installation.
References:
"Importance of Proper Window Installation | BEE Window." BEE Window. Accessed 2023. beewindow.com.

"Residential Windows, Doors and Skylights | ENERGY STAR." ENERGY STAR. Accessed 2023. energystar.gov.

"Explore The Latest Window and Door Design Trends In 2023 – Window Replacement Group." Window Replacement Group. Accessed 2023. windowreplacementgroup.com.
Call now for a free consultation.
Lilly's Restoration
(413) 213-3980
Homepage:


https://lillysrestoration.com/
Facebook:
https://facebook.com/lillysrestoration
Chamber of Commerce business profile:
https://business.worcesterchamber.org/list/member/lilly-s-restoration-35397
Worcester County, MA
Hampden County, MA
Hampshire County, MA