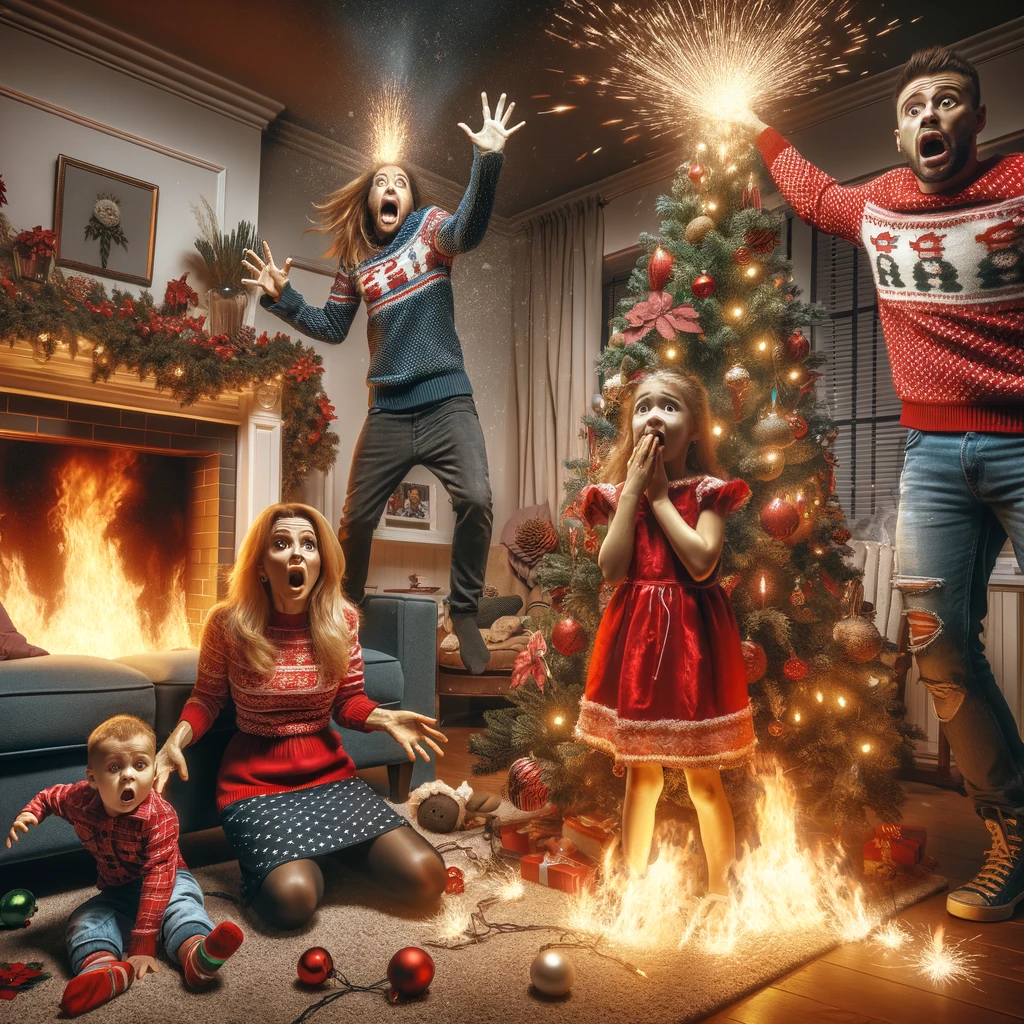 November 21, 2023
Did Your Holiday Decor Light Up More Than Just the Tree This Year?
Decorating our homes for the holidays is a cherished tradition, filling our spaces with warmth and festive cheer. However, amid the twinkling lights and sparkling ornaments, there lies a hidden danger that could turn a season of joy into one of tragedy. Did you know that during the holiday season, the risk of fire incidents in homes dramatically increases? Lilly's is one of the few fire restoration companies that will work with you 24-7 even on the holidays!
The Surprising Risk of Holiday Fires
The festive season, while bringing families together, also brings an increased risk of fire incidents. The Consumer Product Safety Commission reveals that there are about 360,300 home fires per year, leading to nearly 2,400 deaths and about 10,900 injuries annually. Notably, an estimated average of 7,400 home fires are started by candles, causing significant deaths, injuries, and property damage
. In fact, National Fire Protection Association statistics indicate that 30% of all home fires and 38% of home fire deaths occur during the months of December, January, and February.
This startling statistic highlights a critical concern for residents in Hampshire County, Hampden County, and Worcester County MA. Did you know that almost one-third of home Christmas tree fires are caused by electrical problems? With the increase in decorative lighting and electrical demands, the holiday season can be a time of heightened fire risk.
Preventing Holiday Fires: Tips for a Safe Season
To ensure a safe and joyous holiday season, it's essential to be mindful of fire safety. Keeping candles at least 12 inches away from flammable materials, using battery-operated flameless candles, inspecting holiday lights for damage, and ensuring your Christmas tree is well-watered and away from heat sources are crucial steps in preventing fires.
At Lilly's Restoration unlike other fire restoration companies, we understand the importance of not just responding to fire and water damage but also educating our community in Hampshire County, Hampden County, and Worcester County MA about prevention. This holiday season, we advocate for vigilance and proactive measures to ensure that your holiday decorations light up your home with joy, not flames.
Clearing up the Smoke in the Aftermath
If the unforeseen occurs, and you find yourself dealing with fire and water damage, know that the greatest of fire restoration companies, Lilly's Restoration is here to help. Our expertise in fire and water damage clean-up in MA, coupled with our understanding of the unique challenges posed by holiday-related incidents, positions us to provide effective, compassionate service.
With a strong focus on restoring your home to its pre-damage state, we employ state-of-the-art techniques and a customer-centric approach. Our team is prepared to respond quickly and efficiently, minimizing the impact of fire and water damage on your property and your life.
Bringing Safety Back to Your Holidays
The holiday season should be a time of joy, not of worry. At Lilly's Restoration, our commitment extends beyond just clean-up like most fire restoration companies; we aim to provide peace of mind and a sense of security. Let us handle the aftermath while you focus on what truly matters – the safety and happiness of your loved ones.
As we wrap up this discussion, remember: a little caution and preparation can go a long way in preventing holiday fire incidents. But should you ever need assistance, Lilly's Restoration is just a call away, ready to restore not just your home, but also your holiday spirit.
What to do when Santa causes smoke and soot damage coming down the Chimney?
When Santa's visit leaves more than just presents – in the rare case of smoke or fire damage from the chimney – Lilly's Restoration is here to help. Our expertise in handling fire and water damage clean-up across Hampshire County, Hampden County, and Worcester County in MA means we're the best fire restoration company equipped to address any holiday mishaps quickly and efficiently. With our professional team, advanced techniques, and compassionate service, we ensure that your home is restored to its cozy, festive state, allowing you to get back to your holiday celebrations with peace of mind.
Stay safe and enjoy the season!
References:
Call now for a free consultation.
Lilly's Restoration
(413) 213-3980
Homepage:


https://lillysrestoration.com/
Facebook: 
https://facebook.com/lillysrestoration
Chamber of Commerce business profile: 
https://business.worcesterchamber.org/list/member/lilly-s-restoration-35397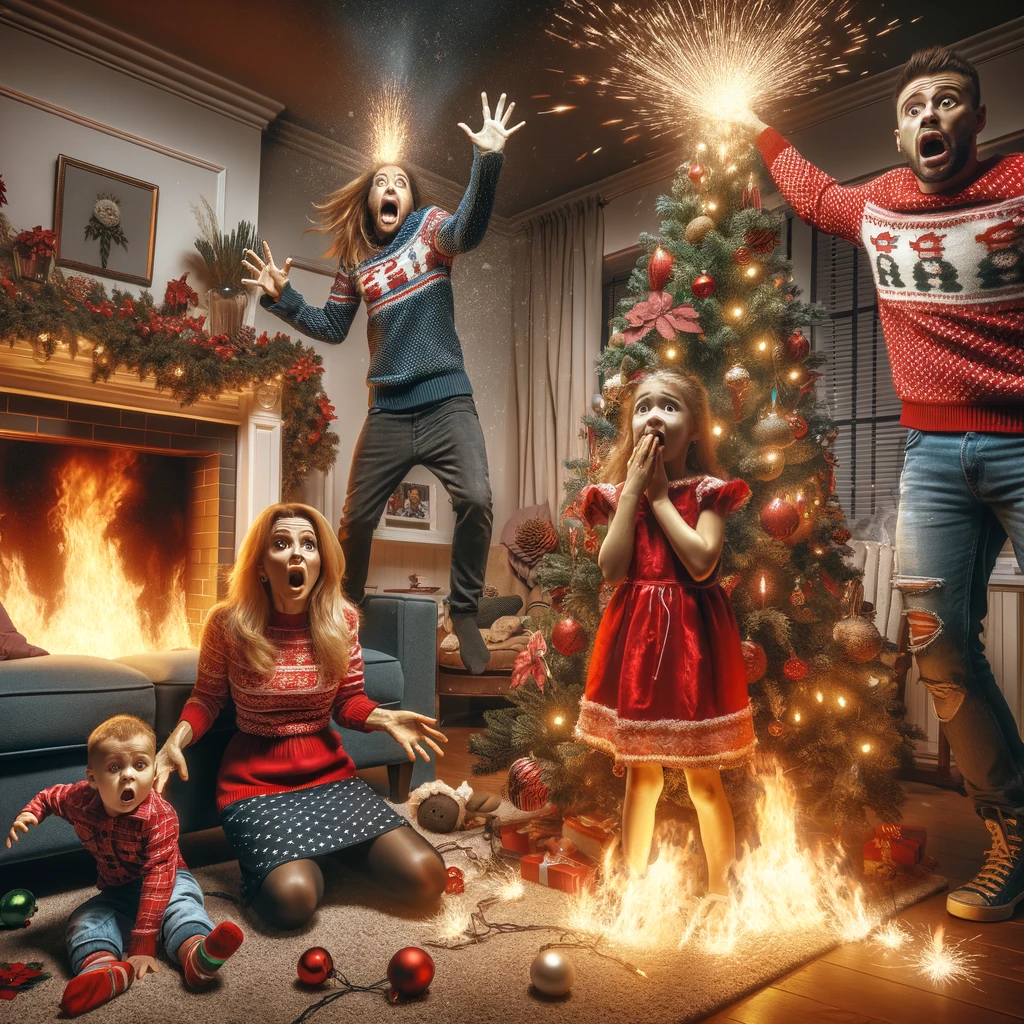 Worcester County, MA
Hampden County, MA
Hampshire County, MA