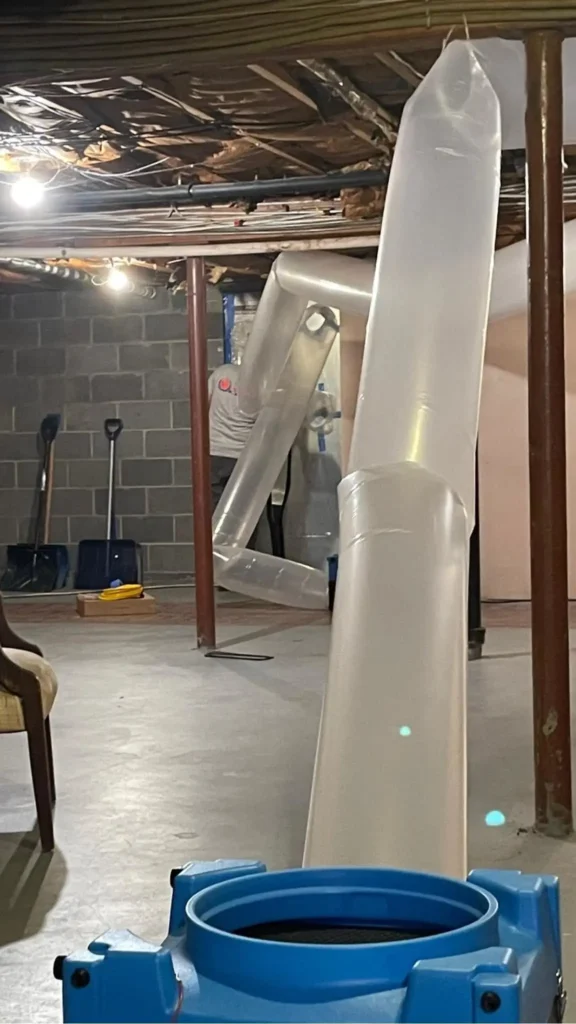 September 29, 2023
What is Basement Renovation?
Basement renovation, often referred to as basement remodeling, is the process of transforming your basement space into a functional and aesthetically pleasing area that suits your specific needs and lifestyle. Whether you're looking to create a cozy family room, a home office, a guest suite, or an entertainment space, a well-executed basement renovation can significantly enhance the livability and value of your home. At Lillys Restoration, we understand the importance of a professionally executed basement renovation, and we're here to guide you through the process, from conceptualization to completion.
Understanding the Potential
Your basement is a valuable but often underutilized asset in your home. It offers a versatile space that can be adapted to various purposes. By renovating your basement, you can:
Expand Your Living Space: A finished basement can provide extra square footage, giving you more room to comfortably accommodate your family's needs.
Boost Property Value: A well-designed and finished basement can significantly increase the resale value of your home, making it a smart investment.
Create Functional Spaces: From home theaters and game rooms to home offices and gyms, your basement can be customized to meet your specific requirements.
Enhance Energy Efficiency: Renovating your basement can also provide an opportunity to improve insulation and energy efficiency, resulting in potential long-term savings on utility bills.
Quality Basement Renovations
Quality is at the core of our basement renovation services. We understand that every basement is unique, and our expert contractors approach each project with precision and attention to detail.
Here's how we help with Basement Renovation
Comprehensive Consultation: We begin by understanding your vision and goals for the basement. Our experts will discuss your ideas, assess the space, and provide valuable insights to help you make informed decisions.
Design and Planning: Our team will work closely with you to create a tailored design plan that maximizes the functionality and aesthetics of your basement. We consider factors such as layout, lighting, insulation, and materials to ensure a successful transformation.
Expert Construction: Our skilled contractors have the expertise to execute your basement renovation with the highest level of craftsmanship. From framing and electrical work to plumbing and finishing touches, we handle every aspect of the project.
Quality Materials: We prioritize the use of quality materials that not only meet your design preferences but also stand the test of time. We source materials from trusted suppliers to ensure the longevity and durability of your renovated basement.
Compliance and Safety: We adhere to all local building codes and safety regulations throughout the renovation process. Your safety and peace of mind are our top priorities.
On-Time Delivery: We understand the importance of completing your basement renovation within a reasonable timeframe. Our team works efficiently to ensure that your project is delivered on time and on budget.
Customer Satisfaction: At Lillys Restoration, customer satisfaction is paramount. We keep you informed at every stage of the project, and we welcome your input and feedback to ensure that the final result exceeds your expectations.
How do we help with Basement Renovation?
In summary, our team of expert contractors at Lillys Restoration is dedicated to professionally guiding you through your basement renovation journey. We transform underutilized spaces into functional and beautiful areas that enhance your home's value and livability. With a focus on quality, safety, and customer satisfaction, we take pride in helping you realize your vision for your basement. Contact us today to begin your basement renovation project and let us turn your basement into a space you'll love and enjoy for years to come.
Call now for a free consultation.
Lilly's Restoration
(413) 213-3980
Worcester County, MA
Hampden County, MA
Hampshire County, MA